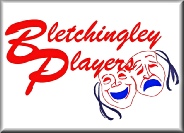 In 2012, we were thrilled when one of the giants in British Theatre, also an international film star, Dame Judi Dench, generously agreed to become the
Patron of Bletchingley Players.


It was an honour to have such an outstanding and talented actor as our Patron.


BLETCHINGLEY PLAYERS / BADS ARCHIVE
CLICK ON THE "ARCHIVE IMAGES" BUTTON ABOVE.
Sad at the closure of Bletchingley Players, we have creatied an archive of past plays: photos, programmes, information, posters etc. Many very helpful people have contributed items including: Doris Parker, Duncan Hollands, Cyril Mighall, Felicity Lund, John Tomlin and Jackie Lucas.
IF YOU CAN SUPPLY ADDITIONAL MATERIAL IN HARD COPY OF SOFT COPY,
PLEASE LET US KNOW. CONTACT Paul Hyde O7894 225O25
(Also , please let him know of any errrors that need to be corrected.)
We have scanned every image from the framed wall displays at the Drama Hut
and borrowed items from others to put together as complete a story as we can.
We have scanned or photographed well over 800 items!

BLETCHINGLEY PLAYERS THE FINAL CURTAIN
At an Extraordinary General Meeting of The Bletchingley Players held on
25th September 2019, it was with great sadness and reluctance that the majority of members voted to "close down The Society with immediate effect".
Sadly, after many years of dramatic productions in the village, the Players final production of Harvey in May 2019 was an excellent production to bow out on.